At Emeritus, woven into our cultural DNA are a range of traits and core values that make us, as an organization, stand out. One of these traits is empathy. We like to listen, understand and always offer a helping hand.
Distance is just a figure of speech. Here at Emeritus, our people are scattered across the globe, but this has never stopped us from chipping in when someone needs help, or filling in when a fellow team member has to attend to other matters. We understand that not everyday goes as planned, but being there for one another is just in our nature, and it is this nature of ours that makes staying here so favourable.
Our empathetic nature permeates right from our founders and extends to all employees. Empathy is not just between two employees or a leader and an employee, we are empathetic towards our potential learners as well.
A very commonly asked question is how does such a global company keep up with all the employees and understand their needs and requirements?
A very big plus point of working with such a big, diverse and globally scattered company is that our interaction with one another helps us understand our fellow Emeritians from across the globe. We understand our colleagues and recognise their individual ways of working which helps form connections and bonds that support, encourage and help each other thrive.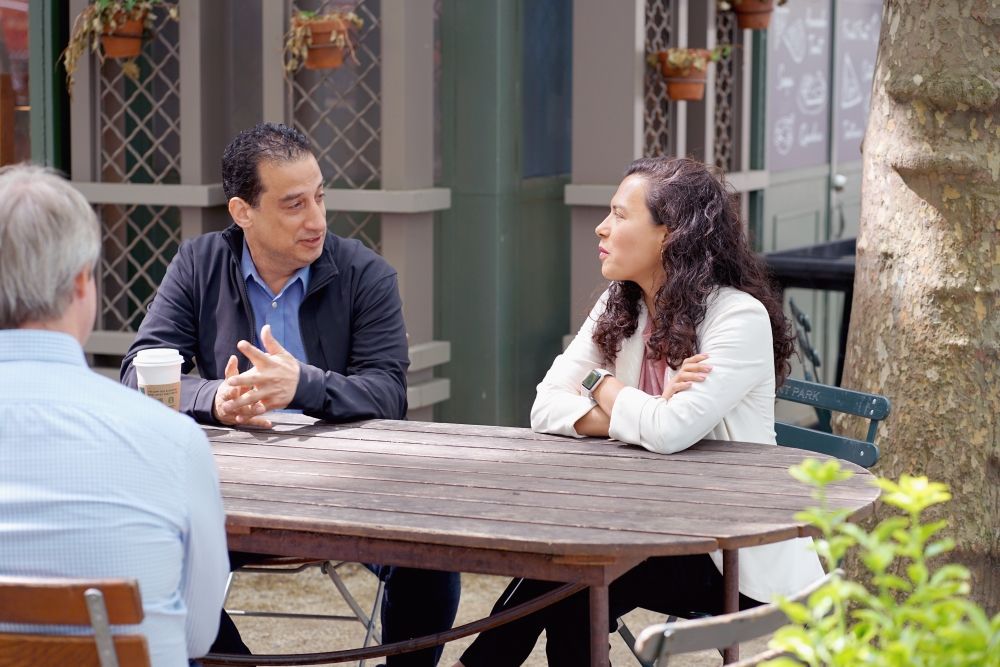 So why should someone join Emeritus? Because it is a global company? Because the scope of building connections is massive? Because you get a chance to have an impact on someone's life? Because you can help someone achieve their dream career?
Yes, all of these are definitely on the plate, but what we offer is an environment where we care about the growth and development of not only our individual selves but also the people we work with. Here at Emeritus, every employee gets a chance to take up a course form the platform for free. Our leaders not only focus on understanding Emeritians professionally, but also put in effort to understand them personally and help them grow and upskill.
To summarize the culture here at Emeritus; everything and everyone here is for the people, by the people and of the people. Everyone cares, right from senior leadership to fellow Emeritians. Empathy comes naturally to us and it is a trait we pride ourselves in. We are a close knit family that will always have our people's back.