Emeritus believes in providing and creating easy access to top-universities from around the world to people across the globe. This vision and mission is for the learners out there seeking to improve their lives and careers.
We as a company also believe in upskilling and growth for the careers of our people. All courses we have on our platform are available free of charge to our people, so that they can grow and leave an impact on the company, their careers and community. 
Our people seize the opportunity to learn and upskill continuously. The skills they learn can be seen in the work they do and the results they bring. 
Ralyon Pinto, Bootcamps Manager, talks about the number of courses he has done, and why this is such a unique offer that no company ever gives, "The true proof of the pudding of any company is to see if the employees themselves use the product. The Emeritus platform is used extensively by all employees to keep their learning active. It is an unbelievable opportunity we have been given; all courses are available to us for free. Some of the biggest names in the world: INSEAD, MIT, Kellog! I have taken 7 courses already and do not plan to stop."
Our company thrives with a start-up culture. There is always space to learn while a project is taking place. It is a chance to understand and go in-depth into skills that will benefit a person's career as well as the company.
Karan Bhatia, Senior Associate Director of Online Certifications, recounts the few courses he took to upskill, "Regardless of how big our teams grow we have kept that perpetual start-up culture. I've seen Emeritus right from the center of the field. Employees here have the courage to bring ideas to life.I handle digital marketing for one of our offerings. I get the flexibility and budgets that I need to create impact. We use a lot of data science to measure the effectiveness of the decisions we make.Because we are about learning, everyone here keeps learning. I myself took a course on Python for Managers from Columbia Business School."
At Emeritus we encourage and push our people forward to learn skills in management and leadership. We recognise the potential our people display and help take that forward and grow.
Arpan Divanjee, Director of Marketing & Product, talks about his experience while taking a course at Emeritus, "Our founders Ashwin and Chait recommended I do the senior management programme at Kellogg's. It was an 8 month long program. For me, it was like going back to the classroom after 10 years. There were people from 11 different countries in that programme and I got the opportunity to build my network. The faculty is amazing at Kellogg, especially in marketing and we coincidentally kicked off discussions to bring their $2000 courses to our platform. It was a fun, innovative and collaborative experience with amazing people."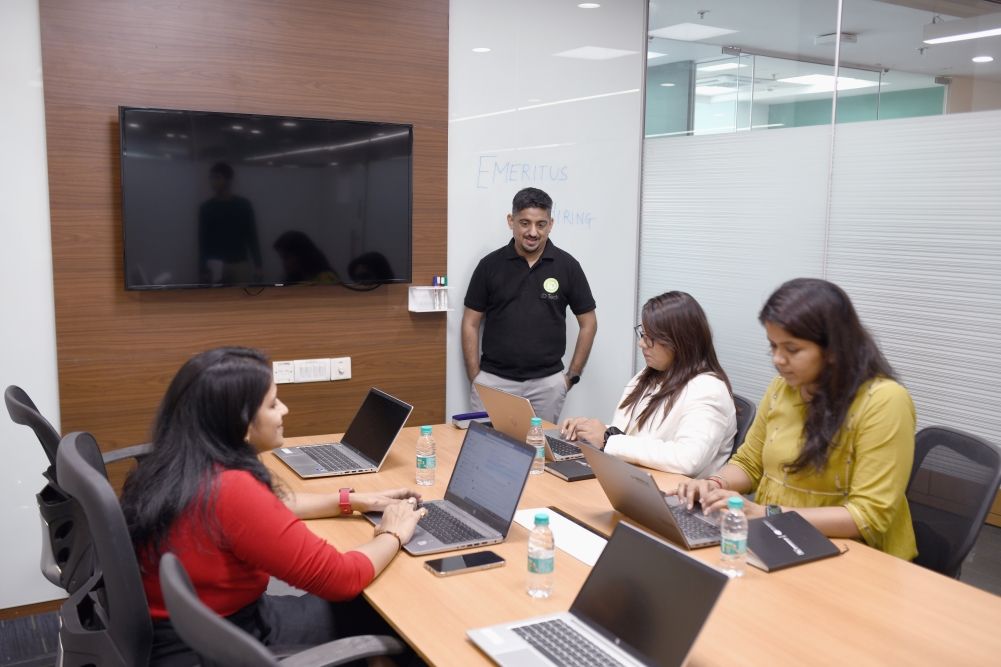 We give opportunities to our employees to get certification from grade-A colleges. This will not only boost their knowledge but also their careers. 
Namita Shah, Senior Manager for Programs, breaks down Emeritus' upskilling offer and how she is making use of it in her career, " Emeritus has provisions for their employees to enroll in courses from schools across the globe to upskill and better their careers. The company sponsors $2000 for each employee. I have enrolled in an IIM program and I am looking forward to having big names in my portfolio and moving upwards in my career."
Emeritus is a big believer in the role of education and the impact it has on the lives of people. To break cycles and excel in one's life and career, building skills to broaden perspective and fine-tune certain skills to perfection, is what will help people grow. These same values are extended to the people of Emeritus.